Killearn Pet Sitting
Golden Eagle Pet Sitting
Horses, Hounds & Homes LLC
Personalized and Professional Care of Your
Pets and Home While You Are Away from Home
Killearn Pet Sitting, also known as Horses, Hounds & Homes LLC, serves Golden Eagle, Killearn, and Northeast Tallahassee, Florida. It is owned and managed by myself, Susan Ludder, a life long pet owner and 15-year horse owner. I am currently a member of the Board of Directors of the Animal Shelter Foundation, Inc. and a regular volunteer at the
Animal Service Center
. I have been a volunteer at Hands and Hearts for Horses in Thomasville, a "puppy walker" for the Guide Dog Foundation for the Blind, involved with Rottweiler Rescue in Texas, and a cross-country jump judge and volunteer at the
Red Hills Horse Trials
.

Unlike many other pet sitting companies, I provide all of the pet care myself and have experience with dogs, cats and horses as well as various other animals. I understand the need for reliable, loving in-home or barn pet care for all of your pets in the comfort of their own familiar surroundings. I provide the best care possible for all of your animal companions when you are away from home so you and your pets don't have the additional stress related to transportation and boarding. Killearn Pet Sitting/Horses, Hounds & Homes LLC is a member of Pet Sitters International and is insured and bonded for your protection.


The first thing I do is to schedule an introductory meeting with you and your pets prior to beginning any service. This permits your pets to become acquainted with me and to allow me to learn about your pets' behavior, feeding and exercise needs. At this first meeting, we will decide together the number of daily visits required to take quality care of your pet family. Knowing your animal friends are in good hands and seeing them interact with me will give you peace of mind while you are away.

If you keep your horses away from your home, I am also available for the occasional morning or evening visits. My custom house/barn calls are detailed to suit your needs and the needs of your pets.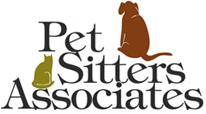 Susan Ludder
850-559-9336